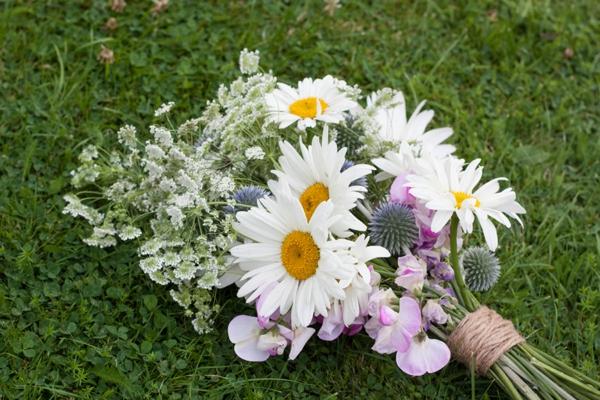 photo contributor: Wedbook.com
April is the month of two beautiful Spring blooms: the sweet pea and the daisy. Double the meaning and double the floral fun! Wonderfully paired together, bouquets of daisies and sweet peas are ideal for any occasion, both in April and throughout Spring.
Daisy
Daisies are delicate little flowers commonly found in full bloom on patches of grass. They most commonly grow in yellow or white, but can be found in pinks, purples and reds. The daisy, with its many petals, is perfect for your love-me, love-me not premonitions. After all, dasies are symbolic of loyal love.
Actually, daisies are symbolic of many things. They can convey loyal love, innocence, purity, sympathy and cheerfulness. They can be given as a gift among friends to mean "keeping a promise". In latin, daisy literally means "pretty". So take your pick; which means the most to you?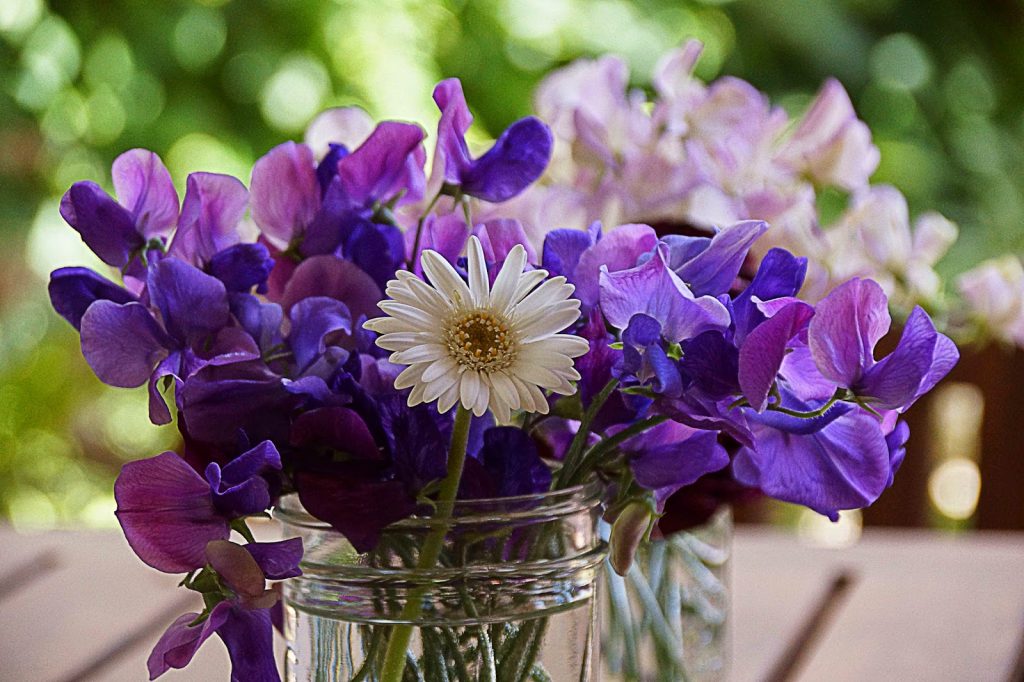 photo contributor: Piece of Eden blogspot
Sweet Pea
The other April flower is the sweet pea. Sweet peas are, as the name suggests, sweet-smelling flowers. They have delicate thin petals, soft to the touch. They grow in shades of violet, fuschia and pink. In the language of flowers, the sweet pea is symbolic of blissful pleasure, yeton the other hand they are also used to say good-bye.

The name sweet pea is believed to have first been used by the poet John Keats:
"Here are sweet peas, on tip-toe for a flight:
With wings of gentle flush o'er delicate white,
And taper fingers catching at all things,
To bind them all about with tiny rings."
Excerpt from "I Stood tip-toe upon a little hill" (1884)
Lucky April babies: Happy Birthday, and enjoy your poetry-worthy sweet peas and your pretty little daisies!

(We'd love to see how you use #AvasFlowers to make your special moment extra-special. Share your pictures on social using "#AvasFlowers" for a chance to be featured on our social channels!)