May Birth Flower
Lily of the Valley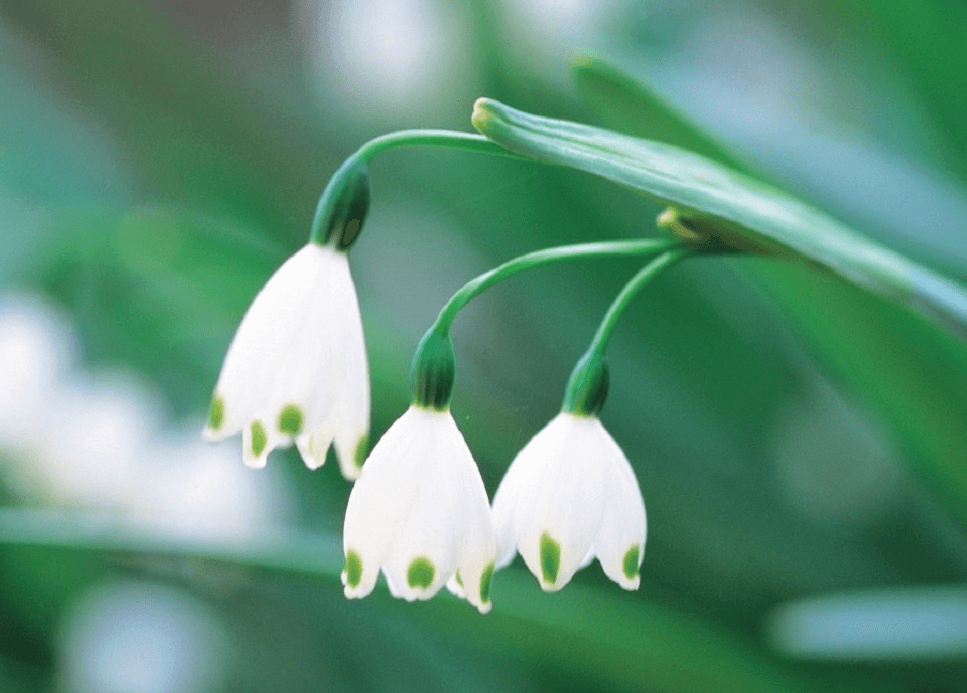 Photo contributor: dream wallpaper.com
Happy birthday to everyone born in May! If you're looking for a gift for a May baby, continue reading to learn more about the birth flower of this month! Turn your gift into something truly meaningful by sending your loved ones their birth month flowers.
This month's flower is the lily of the valley. This flower is notable for having curving stems that result in lantern-like blooms. Their blossoms are made up of two or three large oblong leaves that collectively make an upside-down bell shape. The lily of the valley is native throughout the cool temperate of the Asia and Europe. It prefers shade to sun and grows as a wild flower in England. Alternative names for this haunting beauty include: May lily, May bells, lily constancy, and ladder-to-heaven.
The lily of the valley is fragrant with a delicate scent. The sweet scent has inspired many perfume makers. Notably, Dior produced a fragrance simulating the lily of the valley, which was Christian Dior's favorite flower.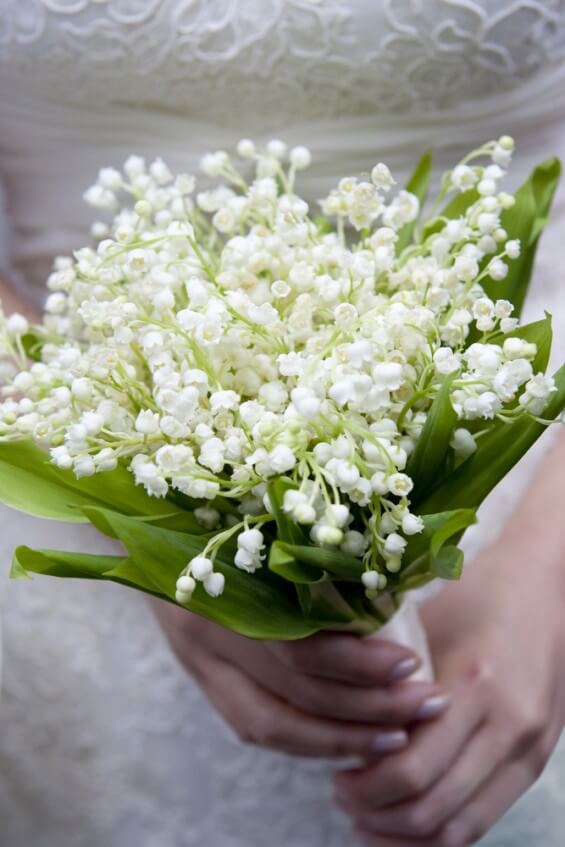 "Wars will never cease
Is there time enough for peace
But the lily of the valley doesn't know"
But the lily of the valley doesn't know."
The Lily of the valley is popularly used in wedding bouquets. These have been sought after for their beauty and symbolism. For example, the Duchess of Cambridge's bridal bouquet featured lily of the valley. It was also the flower chosen by Princess Grace of Monaco to be featured in her bridal bouquet. Truly a royal favorite! These are likely desired because of the flower's beauty and symbolic meaning. People born in May are known for being humble and virtuous and, in accordance with this character, the May birth flower is symbolic of vitality and peace. In addition, lily of the valley is also associated with motherhood, purity and sweetness. It's considered a sign that happiness is here to stay, rather than it being a fleeting glimpse. How ideal for a new bride!
Despite all the positive interpretations, we feel the need to give a word of warning. The lily of the valley is highly poisonous when ingested. For the daredevil in us all, this just adds to the prestige of owning the delicate bloom. Just watch out when keeping the lily of the valley in the home because they're toxic for humans and pets. This dark twist may have inspired the iconic rock band Queen to write their song "Lily of the Valley" on their album Sheer Heart Attack.
What an interesting bloom for you May babies! Rock on!
(We'd love to see how you use #AvasFlowers to make your special moment extra-special. Share your pictures on social using "#AvasFlowers" for a chance to be featured on our social channels!)